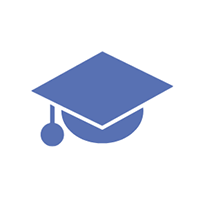 Obianuju A.
Private tutor in Miami, FL
Education
University of Miami - Bachelor of Science, Biomedical Engineering
Experience
A patient tutor, I will repeat myself to students multiple times. There are no stupid questions; the only time it's unreasonable to ask a question is if you already know the answer. I mean I'll answer any question no matter how simple it is. A believer in interactive learning, I'll walk through anything pertaining to the subject matter, in order to obtain positive results. While an undergraduate at the University of Miami, I tutored students for the SAT, PSAT, and MCAT. I have completed my post-baccalaureate studies at Drexel University College of Medicine and will soon apply to medical school.The subjects I cover include math from algebra to calculus, to differential equations, history (American, European, and world), reading, biology, chemistry, physiology, and biochemistry plus advanced government and politics coursework. I help with elementary to advance placement level subjects so am a versatile and effective tutor based in the Philadelphia area.I read as much as I can in my free time. I will read just about anything. In the times I have the chance, I play violin and also sing in various capacities. Also, I like to watch basketball and play sports such as football and soccer.
Availability
Weekdays at any time, Weekends at any time
Can Meet
Up to 30 minutes away at my regular hourly rate
Hobbies
I enjoy reading, singing, and watching sports( GO Bulls!).
Show More
Inquire About This Tutor
Thanks!
Most tutors respond within 48 hours.
Feel free to contact other tutors while you wait.